New York's Hudson Yards Hope To Revitalise Retail
文章導讀
Comme des Gar?ons in Los Angeles and Corso Como in downtown Manhattan keep shops alive
敬請期待中文版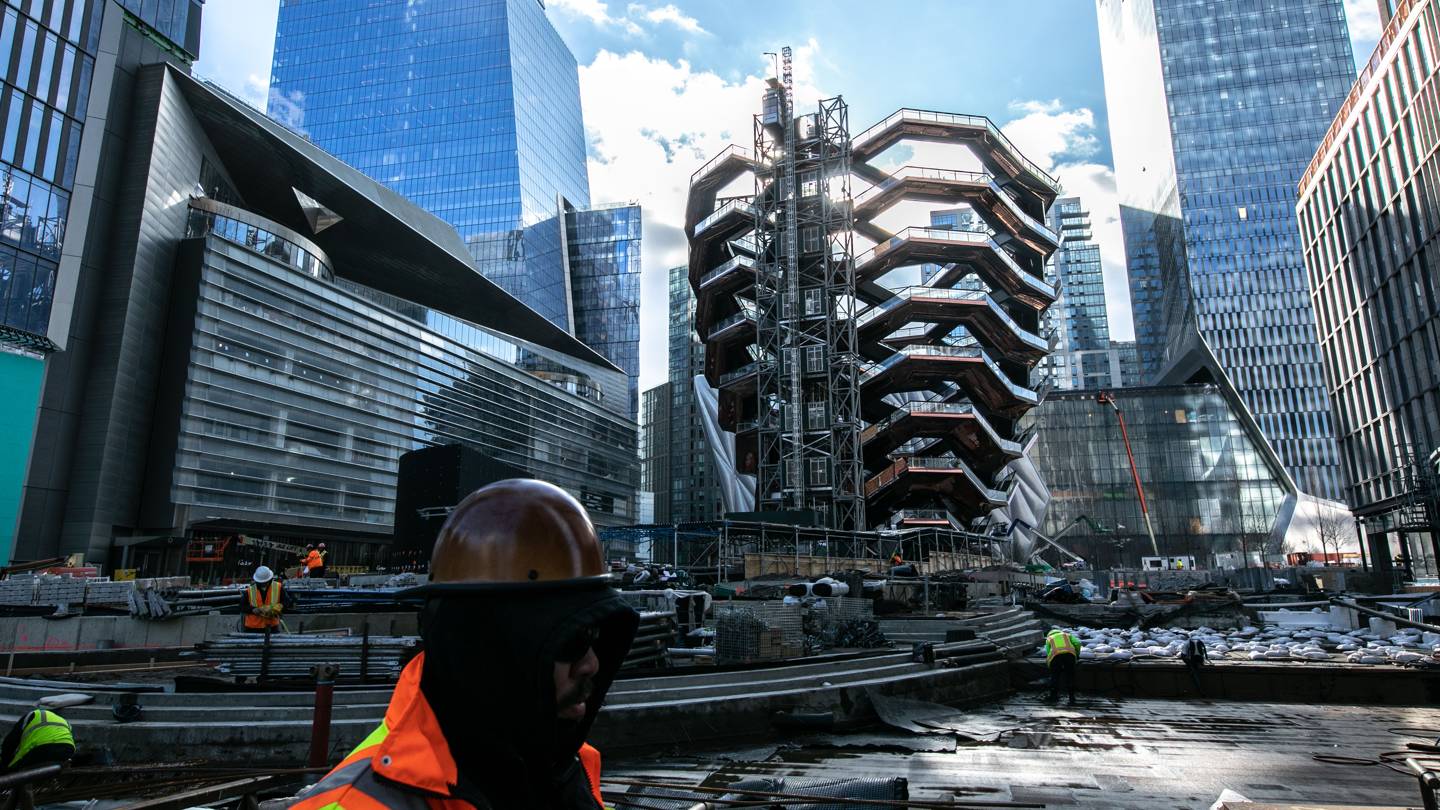 Contractors work on the Vessel sculpture by Thomas Heatherwick at Hudson Yards development in New York
Getty Images
Fun, fabulous and future-proof," says retail queen Marigay McKee, referring to what others might describe as 'retail's last hope'. She was talking about New York's Hudson Yards, an area of Manhattan overlooking the High Line and which is destined to be 'a landmark project in experimental retail' when it opens on 15 March.
The difference between this mighty project and the city's many department stores, some teetering on the brink of closure or collapse, is that Hudson Yards is supposed to encompass the new retail concept of 'experience'.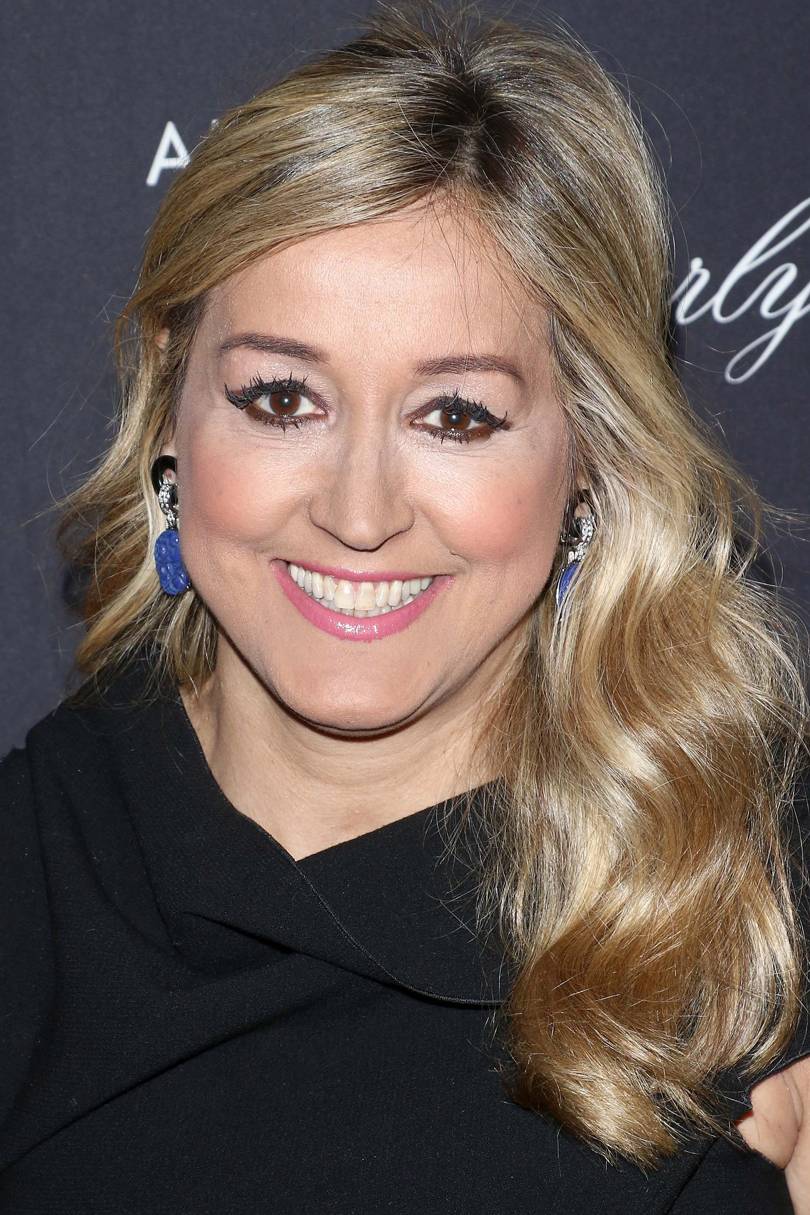 Marigay McKee is the strategic retail adviser for Hudson Yards
Getty Images
You won't just amble through rows of restaurants or pick out something to order (cheaper) on line. Instead McKee – whom I knew first as a powerful luxury manager at Harrods in London – has been hired as strategic retail adviser to bring her savvy to the Hudson Yards development.
"It's about making the magic happen with tech, commerce and aesthetics," she says. "The new brand concepts are based on experience, environment and emotion – all three aligned to get the real engagement of the consumer and to create an emotional connection to the brand – and the ethos behind it."
She has made sure that enticements to the zone will include many different categories. In fashion, there will be a focus on tightly edited collections, rather than on the designers, and an embrace of both digital and actual store presence.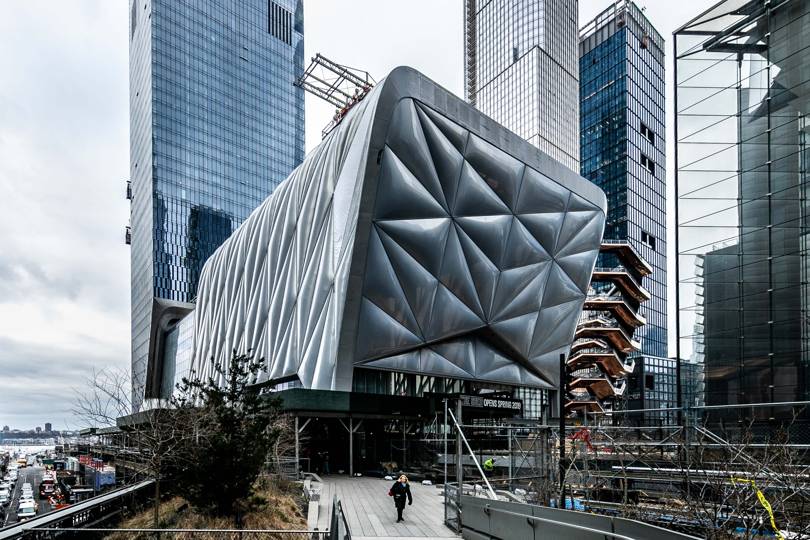 The Shed building Chairman Stephen Ross_s 25 billion Dollar Hudson Yards will be officially inaugurated in March
Getty Images
Art will play its part, with The Shed, a new arts centre for Manhattan's West Side, and retailer Four Five Ten, offering a multi-brand edit of stylish art and architecture.
With a Neiman Marcus to prove that the department store is still alive and thriving and a hundred shops gathered in a glass 'box', this is a bold new shopping world.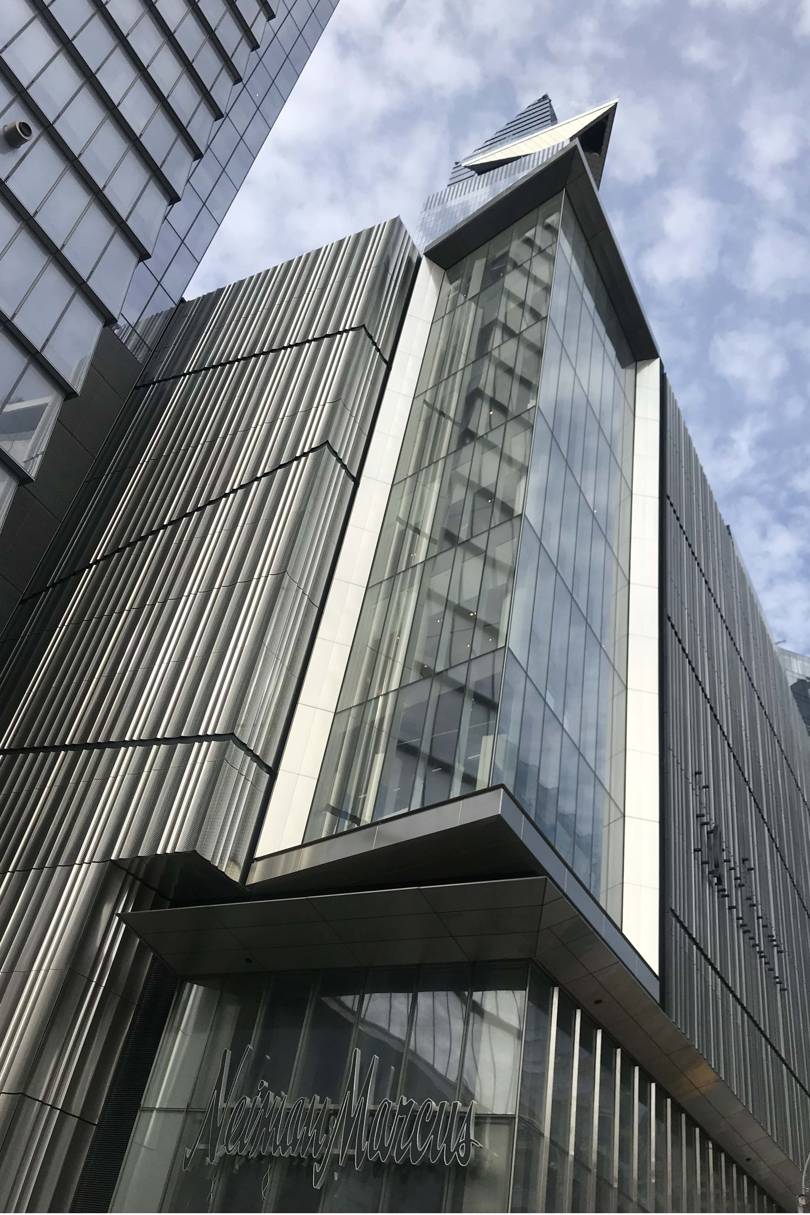 The new Neiman Marcus at Hudson Yards proves that 'big box' department stores remain attractive shopping destinations, as well as fitting into a bold new vision for retail
I have not yet been able to see the full scope of Hudson Yards, located between 10th and 12th avenues and spanning West 30th to 34th streets.
This supposedly 'swanky and sexy' neighbourhood of 18 million square feet – both commercial and residential space – is being developed by Related Companies and the Oxford Properties Group.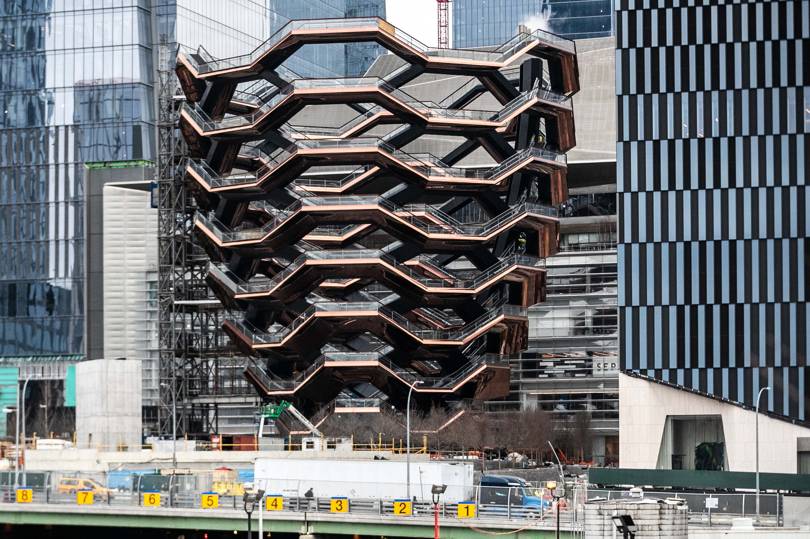 The Vessel sculpture by architect Thomas Heatherwick in Hudson Yards is composed of interconnecting walkways, and is one of several crowd-pulling features of Hudson Yards, including what will be the tallest man-made observatory in the world
Getty Images
The fun bit, even as it is still under construction, is The Vessel, a free-form futuristic vision by the adventurous British designer Thomas Heatherwick. I have yet to mount The Vessel's 154 interconnected flights of stairs, or the 100 floors of the observation desk at 30 Hudson Yards, to the highest man-made viewing area in the Western Hemisphere.
This vast area, with its affluent fashion-minded neighbourhood residences, sounds like a city utopia for the 21st century. "I am positive about the future of new experiential destinations that focus on dining, exercising, working, living and shopping," says McKee. "All in a community-style vibe, which is what Hudson Yards embodies, atop the High Line on the west side of Manhattan."
Let's hope it works, because rethinking retail is not just desirable, but essential, so that our city centres remain vibrant places to live and work in. Especially in America. And the digital revolution is surely much more than a problem to be solved by sharpening up stores. It is a tsunami that has already swept through cities and out-of-town venues, particularly in the USA, where, on a recent visit to California, I saw so many empty or abandoned shopping malls blotting the landscape.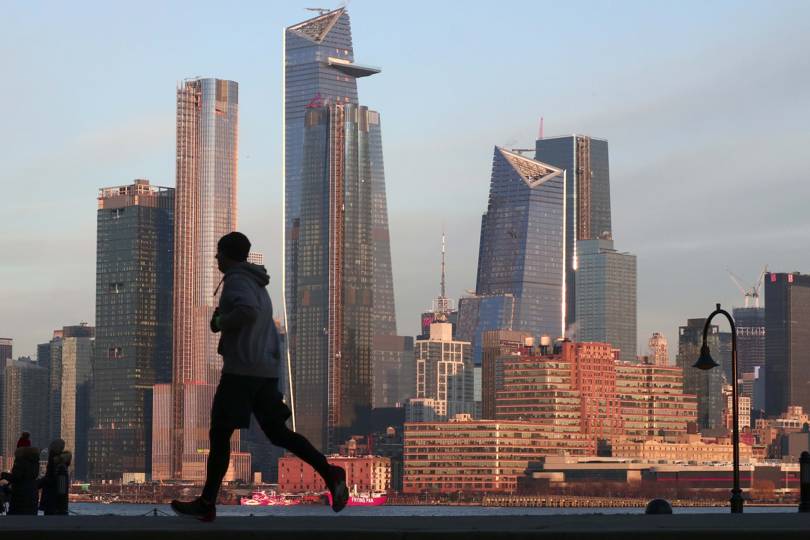 Hudson Yards at sunset in New York City as seen from Hoboken, New Jersey
Getty Images
When I was looking at the figures for an article in Vogue Business, I was shocked by the fact that traffic to malls and other major retail centres has fallen by 25 per cent since 2012 alone, leading to a mass shuttering of stores across the US.
But I saw some signs of hope, paradoxically from European stores that embraced a fresh attitude to retail long before the new millennium.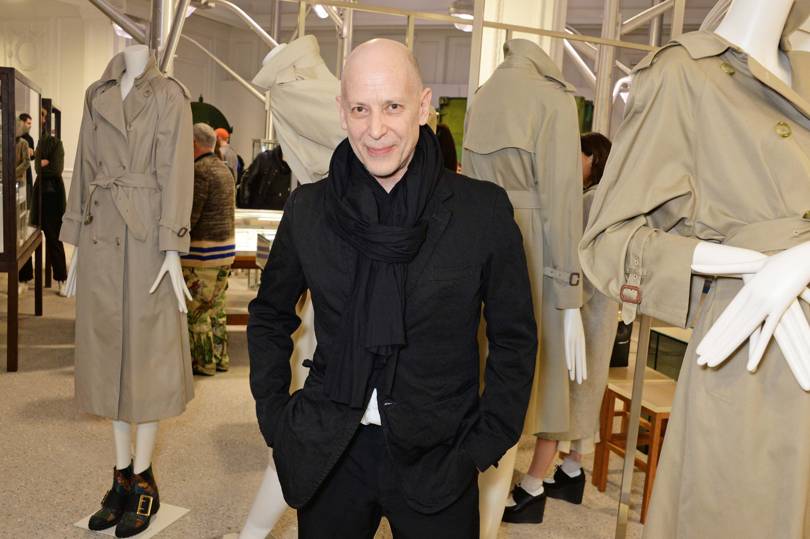 Adrian Joffe keeps changing things at DSM, to infuse shiopping with excitement and surprise
Getty Images
Retail original: Dover Street Market, Los Angeles
What could be more dramatically different to the retail attitude on Rodeo Drive, the epicentre of the Los Angeles big-brand stores, than a visit to a downtown area of crumbling buildings that are being taken over by digital and movie start-ups.
In this new arts district, where an abandoned train track may soon replicate Manhattan's High Line, I found at the junction of Imperial and East 6th Street a long white wall with a small triangle-topped sign reading: 'Dover Street Market, Los Angeles'.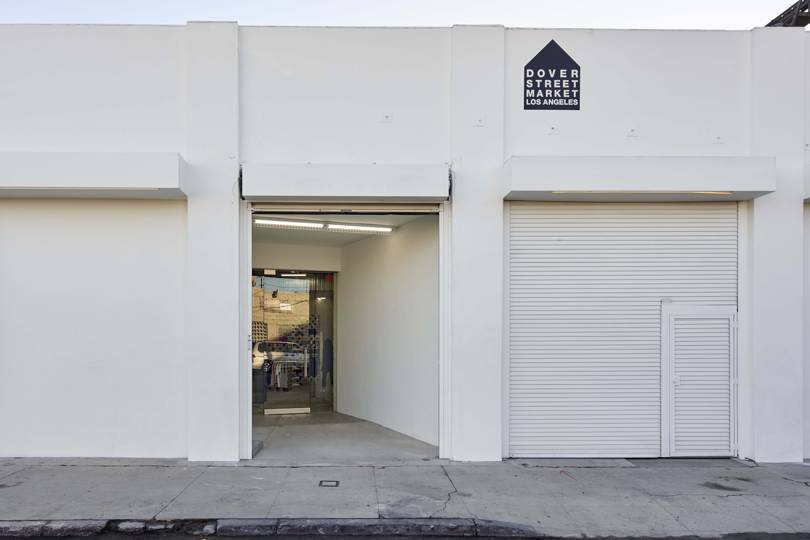 Two enormous, abandoned warehouses were converted to create the Dover Street Market, Los Angeles
Dover Street Market
Inside, two vast, abandoned warehouses had been transformed by Rei Kawakubo of Comme des Gar?ons, the force behind her husband Adrian Joffe's DSM stores.
She has always – from London to New York – designed the shops herself, but completely differently. The one constant is the mix they offer: pricey and reasonable, male and female, and always encouraging visionary designers to create a fashion community.
I was immediately struck by the high, open space, the mix of street style and unexpected pieces of art. (Think of animalistic skeletons with sharp white tailoring).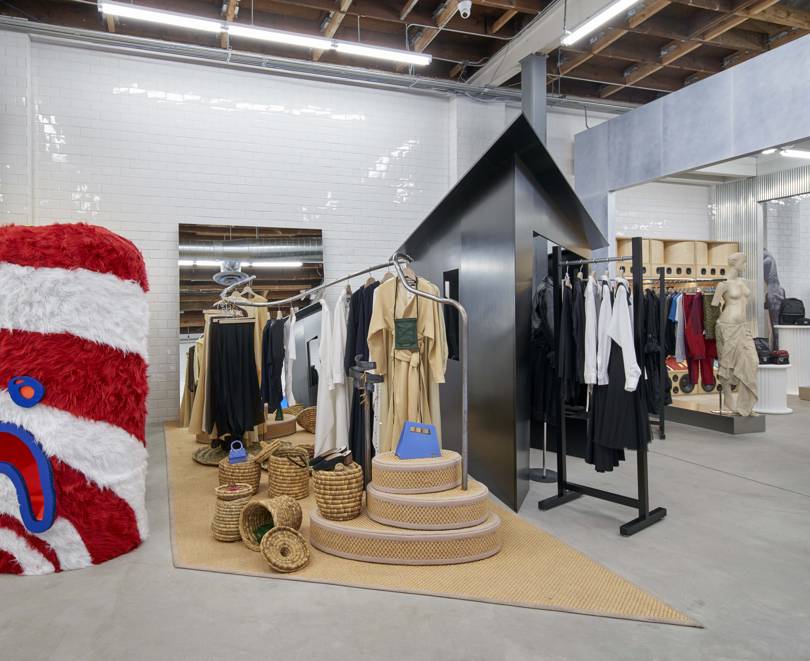 The market is more than just a place to shop, with its appealing mix of fashion and art
Dover Street Market
The impression was not so much from the clothes themselves, whether it was Gucci florals or CDG (Comme's own label) or Maison Margiela's Galliano collection among names that, as a fashion editor, I had not yet registered. Nike and as-yet 'nobodies' had equal space. Overall, it was exciting, intriguing and often mouthwatering.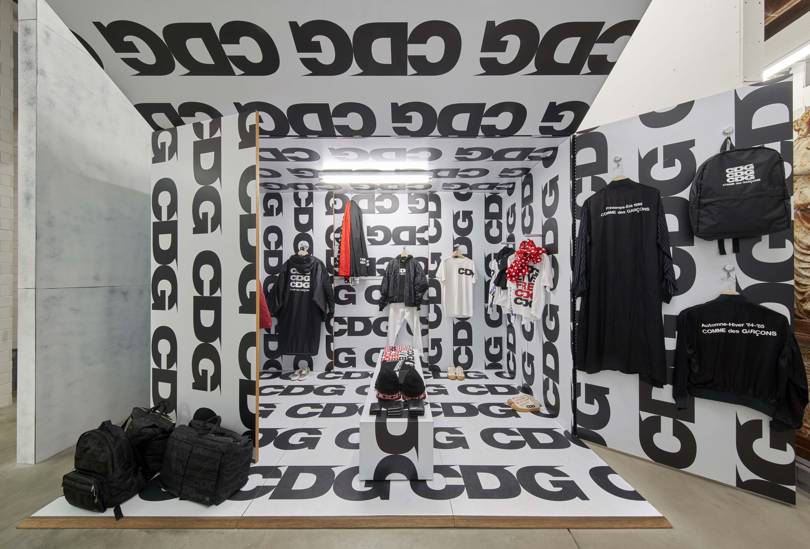 CDG, Comme des Gar?ons's own brand, shares space with established and obscure labels
Dover Street Market
"CDG and its 18 different brands are the cornerstone of the stores, but DSM is just as much about sharing our space with other brands, designers and people who have something to say and a vision to fulfil," says Joffe. "Whether we give them their own space to design, they share space or do an installation or have a contemporary shop, they are an integral part of DSM."
I asked Joffe how he thought this retail 'magic' worked.
"If there is magic, I guess it is the combination of us: Rei designing the overall architecture and all the CDG spaces," he explained. "I and my incredible teams fill in the blanks, find the talents, make the choices and imagine the events and installations."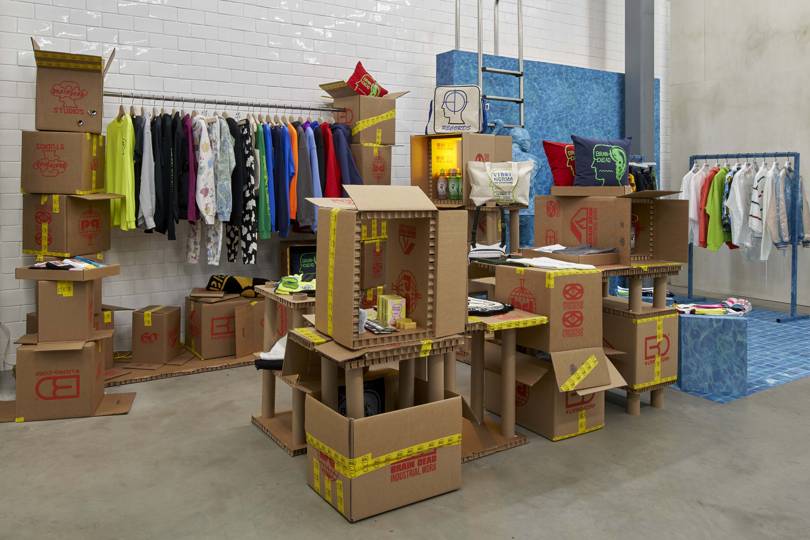 Brain Dead, one of the brands displaying at DSMLA, helps put the emphasis on young, creative talent
Dover Street Market
He continued: "For me, being free is doing your own thing, not following the crowd. In that respect, Gosha and Chanel are as cool as Brain Dead or Doublet. There is enough so-called luxury in LA already, so the accent is more on young creative talents like Marine Serre, true streetwear, LA artistic T-shirt brands, mixed with designers like John [Galliano] at Margiela and, of course, Prada and Alessandro [Michele] at Gucci."
Joffe and his team constantly change the content, because the element of excitement and surprise is so important. But how is it possible that, while retail in America is in such turmoil, CDG can makes things swing, as it has done for at least three decades? Joffe's reply was humble.
"I cannot be sure about what we are doing right," he said. "I am fond of saying that it is pure luck or just karma and that we only do what we want, and that there is no plan.
"It was really tough for the first five years. Nobody could understand what we were and what we were trying to do. Maybe now the times have caught up with us and it's our time.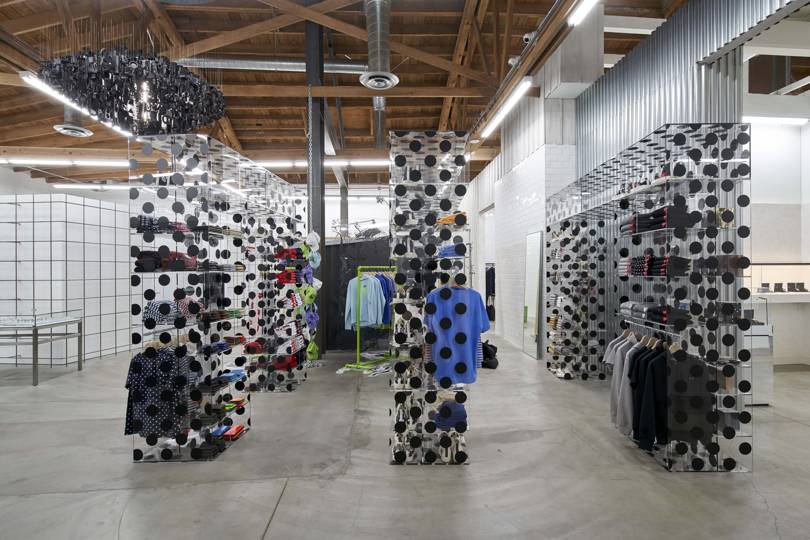 Pocket Shop: Freedom of expression – with a sense of humour – is what Adrian Joffe sees at DSMLA
Dover Street Market
"What we propose, and what we do, is about freedom of expression and creations; the importance of conversation and the individual inclusivity without borders. We have a sense of humour, giving the opportunity for chance and accident to happen and for synergies to occur by throwing all kinds of different things together in a constantly changing physical space. That is not possible online, and perhaps something that the big department stores have forgotten to do.
"I can't remember the last time I was surprised or had a good laugh in a big store. I think what we offer is possibly what people need in these scary, uncertain times, when isolation and powerlessness are being sensed more than ever. It is important to be – and feel – connected to positive energy."
The facade of the 10 Corso Como shop in New York's redeveloped Seaport District
Suzy Menkes
Making Seaport Sing: 10 Corso Como In New York
With Hudson Yards about to open, there is another area in Manhattan where retail is moving forward: way down to the base of the city, near Wall Street and across the river from Brooklyn.
The Seaport District seems an unlikely setting for a concept store, but that is where Carla Sozzani was wooed by the Howard Hughes Corporation for her first New York store, in the historic Fulton Market building.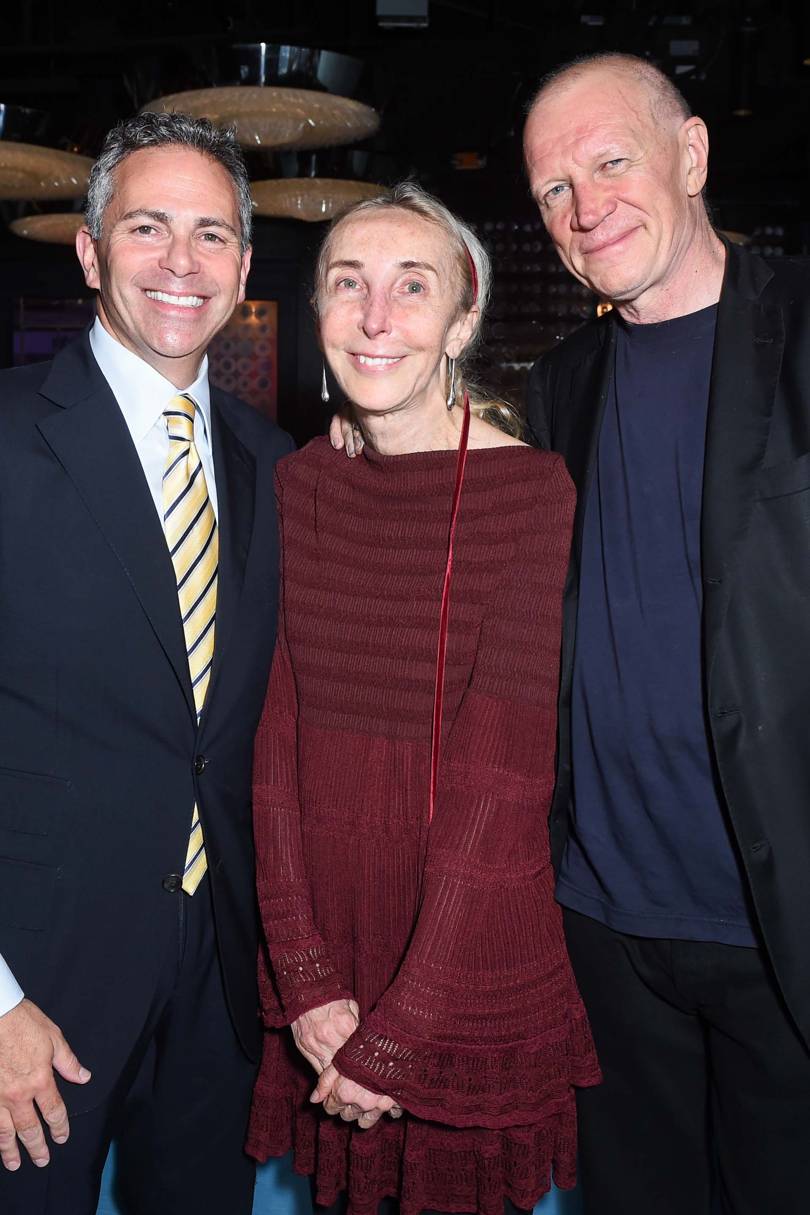 David R Weinreb, left, the Howard Hughes CEO who is developing the Seaport district with Corso Como founder Carla Sozzani and her partner, the artist Kris Ruhs
Corso Como
"Carla is the best expression of what I believe works in retail today, because you can't just have traditional retail. You have to create an experience," David R Weinreb, CEO of the corporation, told me two years ago.
"I always said that the mark of a great leader is someone who has the power to know to reach out to the people who are smarter than they are and do it better. That's why we need someone like Carla," he continued.
So how does the district look now? Tang from the water, swooping birds, tourists and not too many stylish shoppers in view are reminders of the courage of Sozzani when she opened a store in Milan nearly 30 years ago at an absurd location behind a garage.
By the time a jungle of shrubs had filled the courtyard, books had joined the carefully chosen clothes and both a restaurant and an art display area were opened. Now, the entire street took on a new fashionable perspective.
Can Sozzani, whose partner Kris Ruhs creates both avant-garde jewellery and stylish interiors, pull off the retail miracle again?
"It was in New York in the late 1980s and it was so vital and so inspiring that I got my idea: a living magazine," Sozzani explained.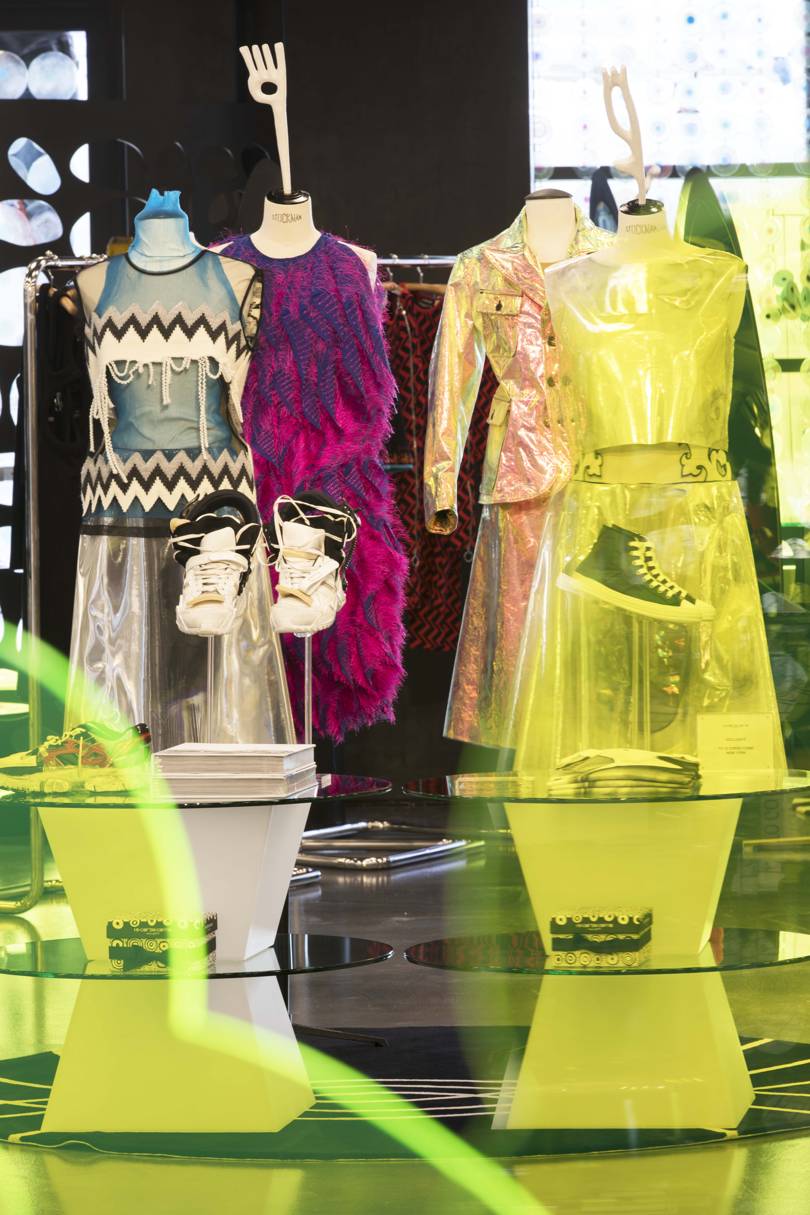 Exquisitely curated clothes lead the way to art through Carla Sozzani's 'living magazine'
Corso Como
"Editing is my passion," she continued. "In 1990, after 20 years as an editor in fashion magazines, I wanted to create a living magazine, where communication would be immediate. At that time there was no internet, no direct dialogue. So instead of turning pages, I sought a promenade through different experiences: art, fashion, design, music, books, food..."
In Milan, in Seoul, in Tokyo and now in Manhattan, the duo has done just that, with the decorative modernity of Ruhs. That includes his striking jewellery, his distinctive shapes on shopping bags and ceiling decoration that required making 500 separate lights by hand.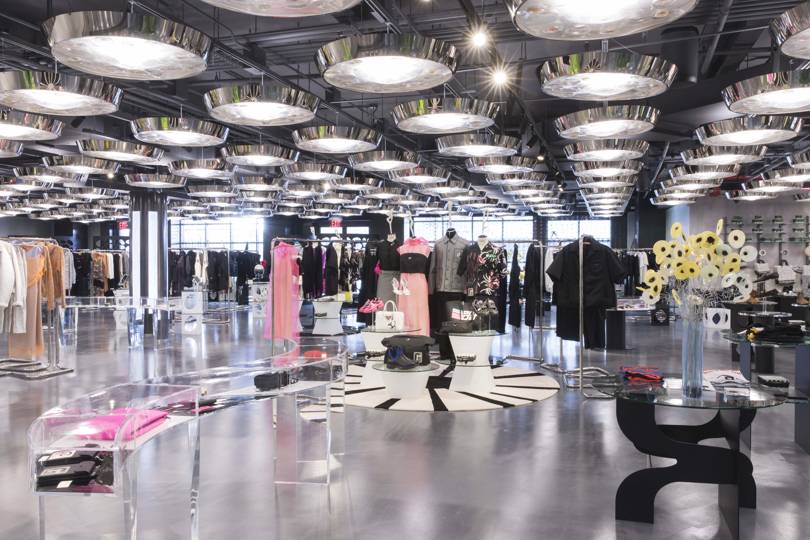 The ceiling in part of Corso Como, as is the rest of the interior, is by the artist Kris Ruhs, who is the partner of Carla Sozzani
Corso Como
"I think it is crucial to have a craftsman and the building dictates what happens in it," Ruhs said. "It's a great street, it's interesting and it's a whole little community in a city. It's like early Soho."
The visual artistry is the essence of this downtown store, where exquisitely curated clothes lead one way to an art gallery and in the other to a fine Italian restaurant. On my three visits, the footage has been that of an art space: light but purposeful.
Rome, as they say, was not built in a day. For Weinreb and the Howard Hughes Corporation, the arrival of this store is a signal that the move from once-busy port to artists' refuge and then tourist colony is under way. The area is having a massive overhaul, with the idea of building over time a cultural hub for everything from music through art, mixed with commerce.
Striking interiors at 10 Corso Como in New York
Suzy Menkes
The store is in itself a work of art that, if it could ever tempt the Wall Street bankers over the Seaport's cobbled streets for a little R & R, might find the same success as with the Italian experiment.
And Sozzani has dedicated herself to this new retail venture in a tough and digitalised retail world.
"I immediately fell in love with the area and the building – to be able to walk, with no cars, the water and the historic fish market building – the enthusiasm, as in Milan, all those years ago," she said.
"I don't think offline or online change the editing approach. They are both about sharing a point of view," she continued. "Today, there are two ways of shopping: very fast online, or a slow service offline, living an experience where all your senses are involved, where you feel that you share the same values."
轉載聲明
本內容系VOGUE時尚網原創或經官方授權編譯轉載,嚴禁以任何形式或方法轉載或使用,違者追究法律責任。
將本文分享到
你可能還會喜歡
更多相關網站內容